Have you wondered how your brand or product can gain more attention, impressions, and opt-ins via Google-friendly, organic, and relevant traffic? Many businesses struggle with lead generation but according to one SEO consultant in Fort Worth, Texas Jonathan Elijah Bowers has the recipe to help improve these metrics which can lead to potential sales. In this article, we will cover information, services, and understanding of JEBSEO's story and methodology to success that provides businesses hundreds of thousands of dollars in internet traffic for his clients per year. We conducted this research study with Mr. Bowers a few weeks ago and plan to release in the form of this article today. Learn more about organic SEO by clicking the link here: https://www.singlegrain.com/seo/effective-seo-techniques-that-work/
JEBSEO | Up and Rising SEO Consultant from Fort Worth, Texas Shares Business Secrets: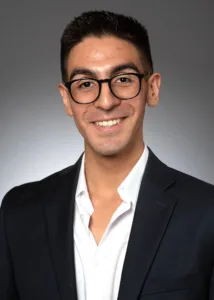 Jonathan Bowers started his internet marketing business years ago in his parent's garage as he searched for answers to life's questions. Around 2017, Jon discovered top of the world mentors in SEO local markets, Magic the Gathering, and law of implication practitioners. He reached out to mentors and became a novice as an alchemist; a person who builds more building blocks and dissolves bottlenecks, stacks breakthroughs with relationships, and focuses on understanding via competence and confidence. Jonathan built multiple businesses such as myFortWorthSEO.com, Search Cannon, and JEBSEO.com. As of August 9th, 2023, JEBSEO.com is Jon's current project. He has worked with business owners from the Crowley, Burleson, and Fort Worth TX areas with web design, pay-per-click, and search engine marketing design practices.
Information & Services
JEBSEO.com resides and operates business within his apartment office at 5907 Chesapeake Pl, Fort Worth, TX. His hours of operation M-F 9am-5pm. Contact details to locate Jonathan Elijah Bowers are 817-559-3537 and his email address is jon@jebseo.com with more information to learn about his services via the link at https://jebseo.com/discovery-form.
A Fort Worth SEO Consultant such as Jonathan Bowers SEO provides services such as SEO, SEM, and web design. Search engine optimization is the process of organic traffic assimilation on result pages such as Google, DuckDuckGo, and Amazon. Business listings such as citations, social links, and managed unique resource locations gain traction for particular keywords such as 'seo consulting services fort worth tx' on Google.com United States Desktop.
Solid, congruent, clean, and accurately coded websites resonate well with search engines. JEBSEO.com offers symmetrical, elegant, and resonant web designs for business owners far and wide. We recommend you visit his social media presence at twitter.com/jebseo to learn more about website construction, events, and meetings near you soon.
Why Should You Choose JEBSEO.com Over The Competition?
Jonathan Elijah Bowers Search Engine Optimization offers high return on investment SEO services with low cost and high visibility of communication. His clients have earned hundreds of thousands of dollars via Google-friendly traffic. We recommend Jon because of his willingness to provide high-quality, effective, strategic, tactic, and relevant web traffic with communication, balance, and live proof elements. His ability to be honest with pricing, timing, and measurement of success resides within his offer toolbox. Many tools such as AHREFS.com, Pro Rank Tracker, BaseCamp, Google Analytics, OpenAI, GoDaddy.com, Meetup.com, and other processes within processes. We trust Jonathan Bowers because of his time, studies, and success within the SEO industry. His rankings on Google for terms 'downtown fort worth seo consultant' proves his knowledge of ranking on Google in Fort Worth, Texas.
Frequently Asked Questions:
Q. How long does it take to rank on Google for competitive keywords?
A. Hey there, ranking on Google takes approximately 6-12 months. I recommend we sign a letter of agreement composed by a trusted lawyer to implicate the seriousness of relationship.
Q. Would my beauty product website be a potential candidate for your services? I offer make-up, cosmetology, and aesthetic advice for women my age.
A. Yes! As long as your blog is built on a solid foundation with the content management system WordPress with plugins such as WooCommerce which you can learn more at via https://www.bigcommerce.com/blog/wordpress-ecommerce-plugins/ helps you how you can consolidate on your understanding with SEO services based in Fort Worth, Texas, 76132.
Q. You mentioned something about competence and transparency. How can we accurately measure results once we form a letter of agreement?
A. Excellent point. Our letter of agreement covers short and long term strategies, cost, creep scope implications, keyword target projections, terms of agreement, and projected sales per month, quarter, and year via SEO services. Our agreement will entail we share your company's WordPress login, password, Google Analytics login, Call Tracking Pro records, and measurement of traffic from Day 1 via Pro Rank Tracker, AHREFS.com, and SERPED.net.
Q. What are keywords and which phrases are best for my business?
A. Interesting, valid, and curious question there that I approach with understanding your business needs. What is your long and short term goals? A method of funneling I utilize is coined the Velvet Ropes that helps me understand your goals. For instance, visit my discovery form via https://jebseo.com/discovery-form so we can better set reasonable, cost-effective, and timely goals to achieve. We measure you to your competition in terms of website congruence, back-links, and citations understand the target market difficulty.
Q. Why did you start doing SEO?
A. I started doing SEO because I was in a rough place in my life. I dropped out of college, lived with my parents, and needed to understand life's questions. I found mentors who taught me excellent practices, to be kind, and understanding of other beings in the universe. I believe that all human beings should search and locate happiness, health, or wealth. It was a matter of no more options because I did not continue my education with university. I love being the connector in relationships, especially with SEO consulting.
Q. What rankings have you achieved as a Fort Worth SEO Consultant?
A. Perfect! Some of the rankings I have achieved have been 'Fort Worth SEO Consultant', 'Fort Worth SEO Consulting', and '76132 SEO' on Google, Yahoo, and Bing. I recommend you visit Google to see it yourself. 🙂
Conclusion:
Our friend Jonathan Bowers with JEBSEO.com offers top notch search engine optimization for Fort Worth, Crowley, Burleson, and surrounding area businesses. You can find him at networking events via meetup.com, the local chamber of commerce, and at local coffee shops working on his craft with spiders on the internet. He is located in Fort Worth, Texas and helps his clients discover money magic via organic traffic on Google. We highly you visit his website via jebseo.com – fort worth search engine optimization.
If you have questions, comments, or concerns Alineos services, SEO marketing, web design, PPC, or other services leave a comment on the bar below. We look forward to your input.
Thanks,